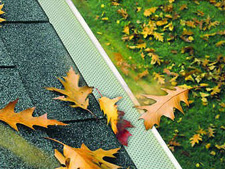 Alu-Rex
Alu-Rex Continuous Hanger System and Leaf Screen
Alu-Rex supplies a top quality continuous hanger system and leaf screen to ensure a leafless system that won't clog. Leaves are often the culprit of costly, inconvenient damage.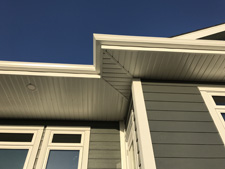 Eavestroughing
Troughs prevent water from seeping into the fabric of the building by channeling the rainwater away from the exterior of the walls and their foundations. Water running down the walls can cause favorable conditions for mold and wet rot! Available in 5" and 6" sizing.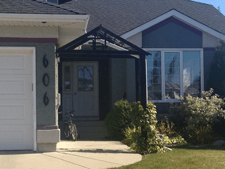 Downspout
Downspouts help in transporting rain water and ensuring it is led away from the foundation or other parts of your home's exterior. We install downspouts for an optimally functioning system. Available in 2 5/8" x 2 5/8", 3" x 4", 4" x 4", 4"x 5".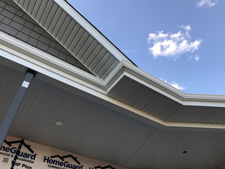 Soffit and Fascia
Soffit and fascia are the structures that protect your attic, roofing, and exterior from troublesome damage. These structures are located near the eaves and provide proper ventilation.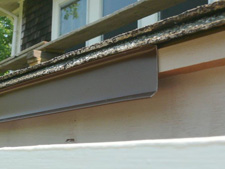 Roof Edge Flashing
Roof Edge Flashing is installed at the edge of your roof, right near the trough. This metal material prevents leaks between the fascia board and the trough.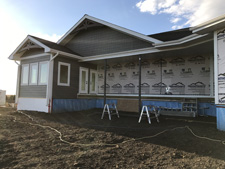 Siding
If your siding needs attention, you can depend on Vic's Eavestroughing. We repair and install siding to ensure a seamless, protective, and aesthetically pleasing exterior for your home.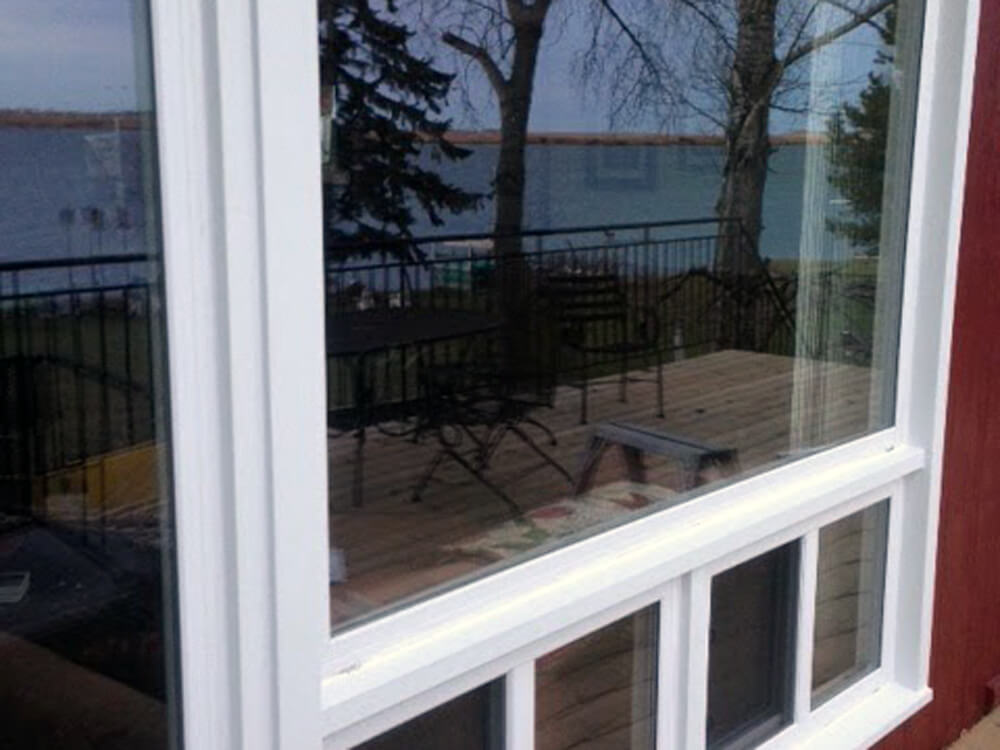 Cladding
We can apply cladding that covers and protects the wood from enviroment. It also helps to improve the appearance if need be.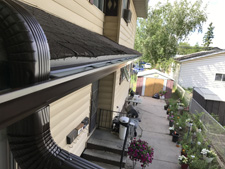 Cleanout and Repairs
For complete cleanout and repairs of your existing eavestroughing system, look no further! We clear out leaves, twigs, and other debris that can cause hazardous clogs. Repairs are available for partial to entire systems.

Accessories
The Flip Up design allows for easy lawn mowing ensures spouts aren't damaged when navigating around them.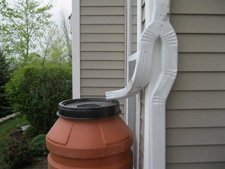 Diverter
Eavestrough diverters are directing rain water and ensure the foundation or other parts of your home's exterior are fully protected. We install diverters for an optimally functioning system.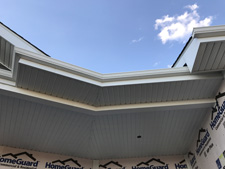 5 Year Guarantee
The team at Vic's Eavestroughing stands behind our 5 year guaranteed workmanship on the services and products we offer. You can rest assured knowing an experienced, professional team is on the job for all of your needs!